Edge Design Workshop set up Remote Possibilities in 2016 to address a very real 21st Century space issue. Remote Possibilities creates simple, sustainable, flexible structures that accommodate a variety of uses and respond to individual briefs or locations.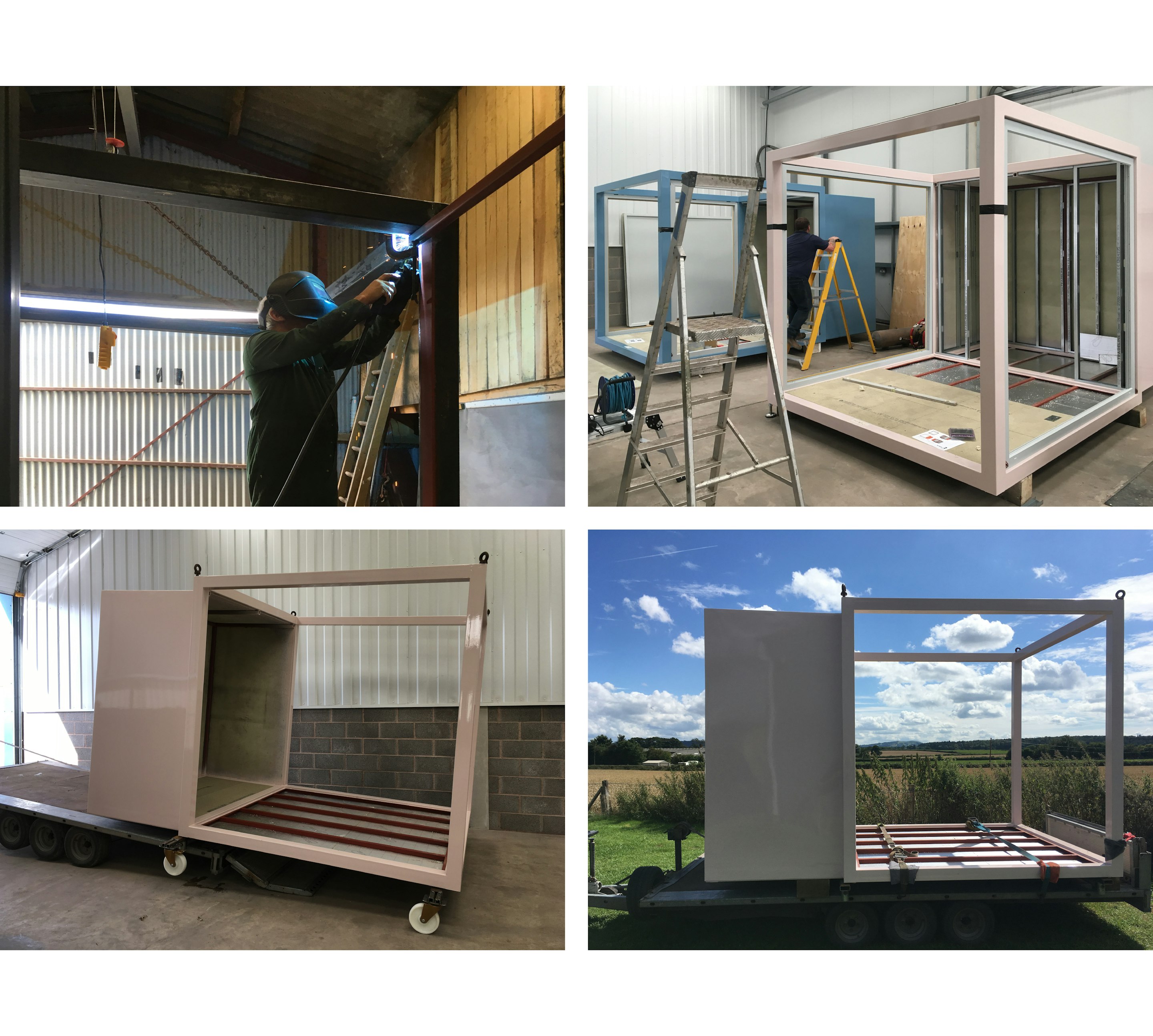 Our PODS, available in 3 sizes (as shown below), are designed in Cheltenham and made in our workshop nearby. We believe maintaining the close relationship between the manufacture and the creative process is paramount to ensuring quality and consistency.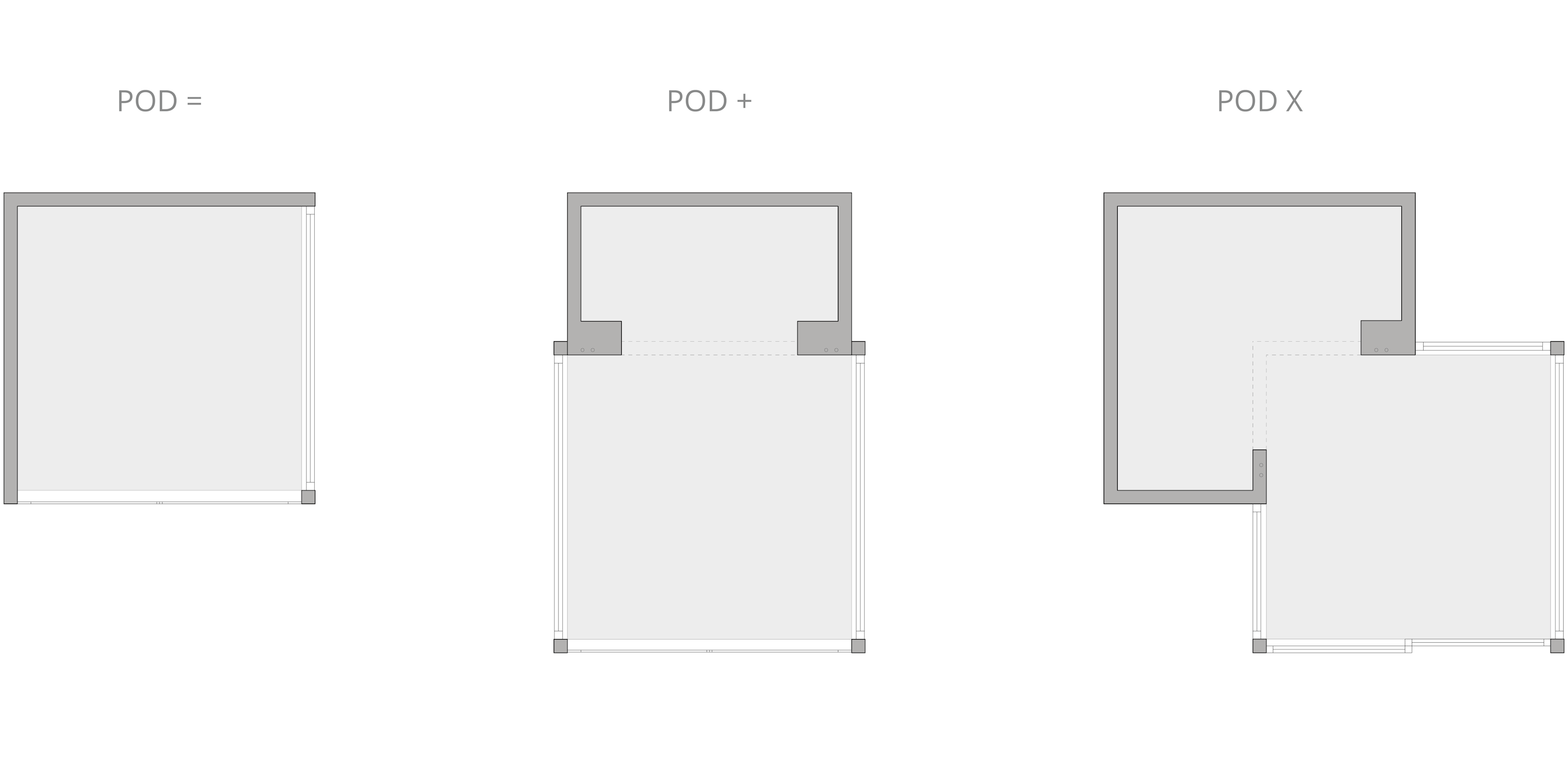 Each POD is entirely flexible in its configuration within the structural steel frame. Solid walls and glass panels may be interchanged to suit commercial or residential environments. The PODS may be spray painted to any British Standard finish or clad in a bespoke wrap to offer true individuality for the end user.
Three POD variations were initially installed at Granary Square, London in front of the iconic UAL Central Saint Martins campus for Design Junction 2017. These collectively served as temporary box offices for the weekend long event. The following year two PODs were required by The Jockey Club for the Cheltenham Festival 2018. Once again these were to be used as pop-up box offices in key locations at Cheltenham Spa railway station and along the Cheltenham High Street. The Jockey Club once again required the PODs for the 2019 Festival with the intention of using them in the same fashion.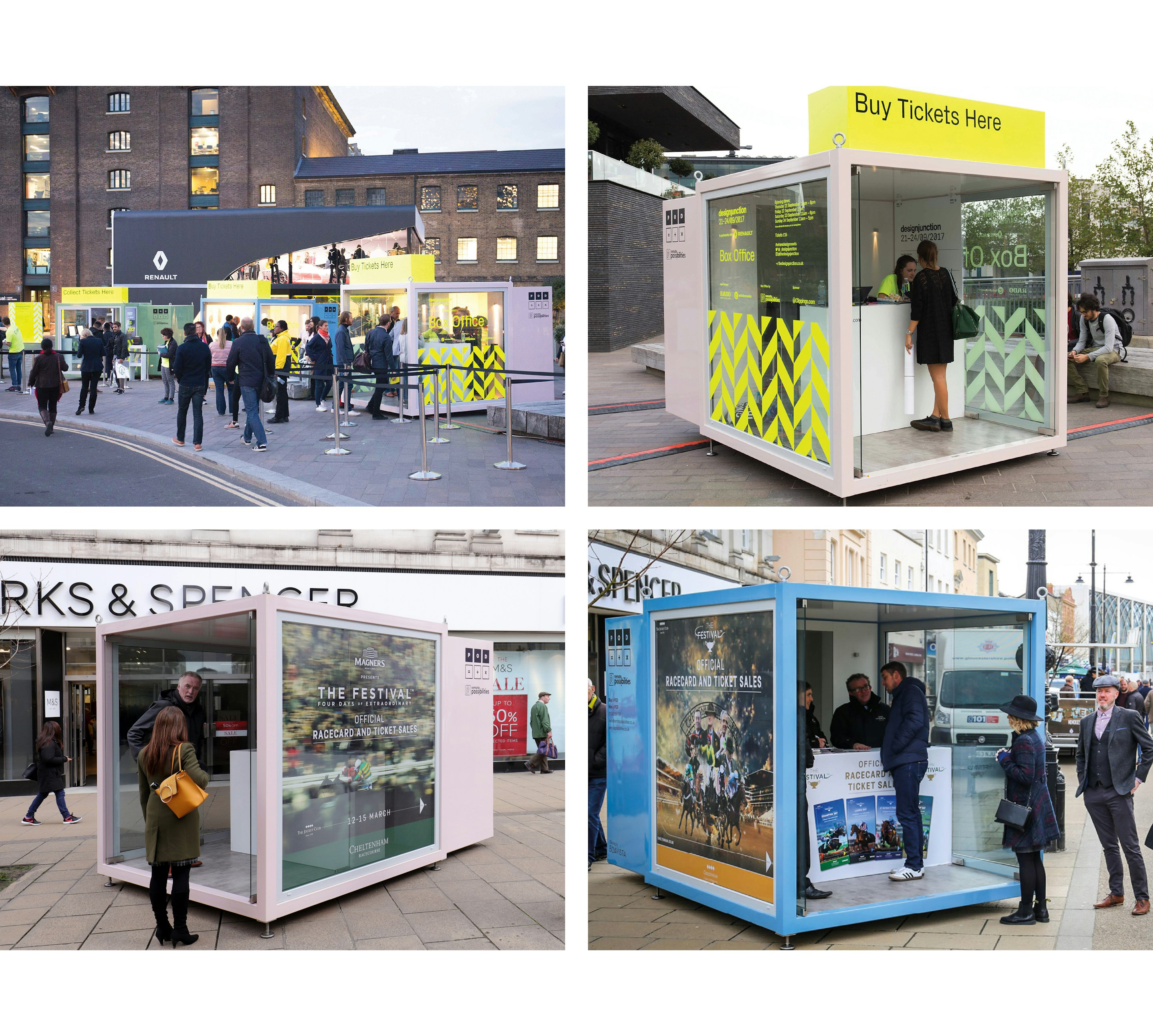 Remote Possibilities were also involved with the fabrication of the meetings rooms, hot desks and soundproof phone booths at HUB8, a 7,000 ft2 dynamic co-working space in Cheltenham's town centre dedicated to enabling the growth and development of the flourishing cyber technology ecosystem. Further information about the project can be found here.